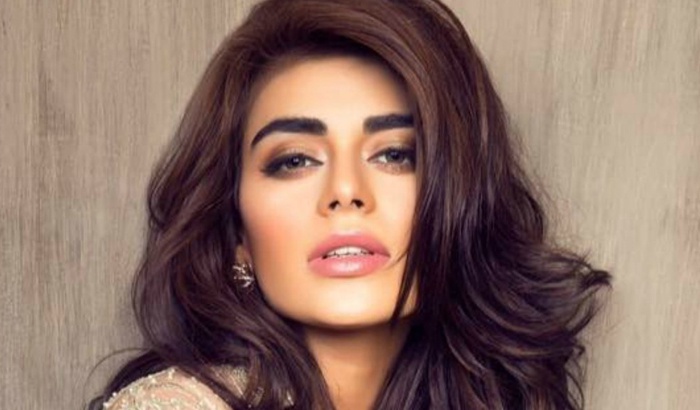 While Kaptaan is busy bringing about a change in Pakistan, Hamza Ali Abbasi is perhaps focusing on reviving the media industry.
The latter, keeps questioning the masses, raising objections and voicing his opinions loudly on social media. Hamza's latest antic involves a very blunt tweet regarding item numbers in movies and how they objectify women.
Since he's referred to some brilliant Pakistani filmmakers, one can safely assume that he's pointing a finger at the item number in the upcoming movie, Na Maloom Afraad 2. The song, Kaif-o-Suroor features model Sadaf Kanwal in a sizzling avatar and has generated a stir in the country and across the borders as well.
And if Hamza was hinting at the women being objectified, HIP sought out the woman of the hour herself, to know her take on whether item numbers objectify women or not?
Here's what Sadaf Kanwal had to say: "Not even once did I feel objectified while shooting for Kaif-o-Suroor. In fact, it has been fun and a wonderful experience. Item songs come and go just like that, if it's good, it lingers on for a while but that's just about it. And rather than commenting on such things, one should enjoy it. As far as Hamza is concerned, he himself did a tantalizing piece. What does he think about that?"
We also reached out to the filmmakers, Nabeel Qureshi and Fizza Ali Meerza, both of whom refrained from commenting on Hamza's statuses. "I couldn't care less about anybody who says anything," mentioned Nabeel. Fizza maintained the same stance mentioning that she had better things to do than comment on what other people share on their social media.