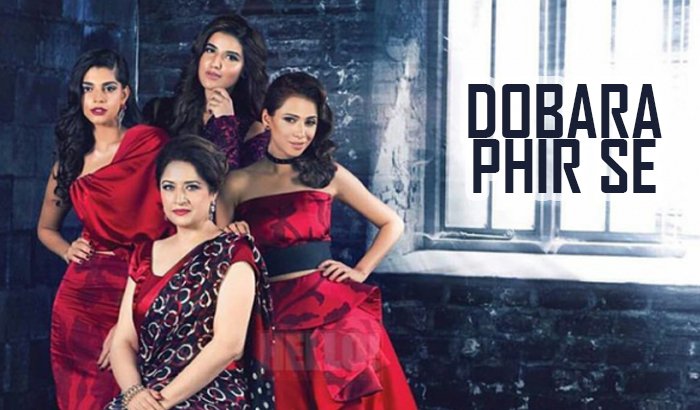 It does not happen very often in our country that the director of a film arrives at a press conference bang on time.
On Saturday evening Mehreen Jabbar did. She was at a local hotel to talk about her film Dobara Phir Se, which will be released on Nov 25. Sadly, no one else, especially the star cast of the movie, has Ms Jabbar's sense of time –– they arrived much later.
The red carpet before the presser lasted for more than an hour. Responding to the media's questions on the current phase of the Pakistan film industry, Ms Jabbar said it was an exciting time. She said a lot of people from different fields (TV commercials, TV drama industry etc) were making films, which was lending variety to the themes. She said she was hopeful that if the process continued our industry would get stronger.
On her film Ms Jabbar said it belonged to a genre which was introduced in Pakistan for the first time. She said it was an ensemble piece, having many characters but all of them were important. She said television played a significant role in her career.
Renowned actress Atiqa Odho, who is playing an important character in the film, said everybody had worked hard on the project. She said we should try and help our industry go from strength to strength.