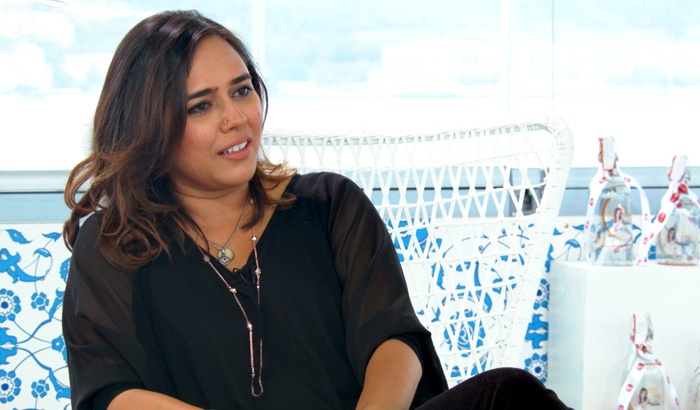 For someone who has hit TV serials and a critically successful movie to her name, Mehreen Jabbar isn't that active on the scene.
She makes movies when she wants to and that's the reason why there is a gap of eight years between her first and second film. However, the dynamic director believes that it has more to do with the increase in cinemas than her desire to make films.
"When Ramchand Pakistani was released way back in 2008, there was no revival in sight," says Mehreen about why her return took so much time. "We didn't have investors who were willing to pay for a film and there weren't as many cinemas to screen flicks. The film did well in festival circuit and won over five international awards, including the FIPRESCI Prize from the International Federation of Film Critics, but it didn't get the run it should have in Pakistan. Thankfully, the cinema industry has revived to some extent and opportunities that weren't as frequent then are there now. Despite being busy on TV, I was working on a couple of stories and when I saw the opportunity, the writer Bilal Sami and I decided to develop the story of Dobara Phir Se."
Dobara Phir Se seems like an unusual name but the director feels that the name will make more sense after watching the film.
"The film is all about friendship, growing older and giving love another chance, as in 'phir se.' We follow various themes in this movie but it's essentially a love story which is not a rom-com but our way of showing the world how Pakistanis in the United States go about their lives. The characters might seem alien to some Pakistanis but, for me, they are human beings first and then Pakistanis. Their story is a universal one and the language they communicate in is Urdu, which is understandable wherever Pakistanis live."