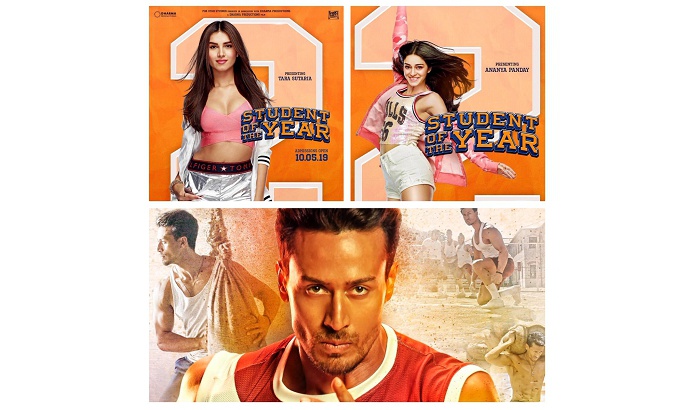 The sequel of the successful 2012 film Student of the Year that marked the debut of actors Varun Dhawan, Alia Bhatt and Sidharth Malhotra in Bollywood, SOTY2's trailer gives audiences a dose of almost everything.
From dancing, romancing and singing, SOTY 2 has everything that it takes for a film to be a blockbuster.
In the trailer, while Tiger Shroff gives us a glimpse of his action sequences, the new girls - Tara Sutaria and Ananya Pandey look promising as Shreya and Mia.
The trailer opens with Tiger Shroff saying 'Life agar maidan hain toh usse do hisson mein divide karo, ek main sapne, dosre mein asliyat' and after this, we are transported to the world of Saint Teresa, where we see Tiger entering the school on his cycle.
Tara Sutaria is seen enthralling everyone with her dance moves, and Ananya Panday makes a stellar entry in a swanky car.
Just like SOTY, audiences are introduced to the world of Saint Teresa where Tara, Ananya and Tiger are seen doing everything in their capacity to win the trophy of Student of the Year and the trailer ends with Tiger's dialogue - "Din tere tha, Saal mera hoga".