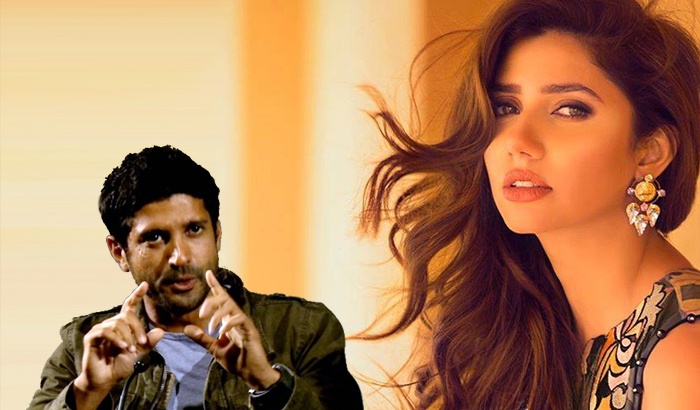 The rumors that Mahira Khan will be replaced in the upcoming film, Raees starring Shah Rukh Khan have finally been put to rest by Farhan Akhtar.
According to a report, sources claimed that the Raees team were seriously contemplating changing their leading lady due to the Indo-Pak disturbance of late. The producer reportedly finally confirmed the decision against doing that as too many of the scenes already filmed would have to be replaced. "What can I say? We've completed her shooting. The film is ready for release. If we had shot the film after the recent developments (the deterioration in Indo-Pak relations) we would have certainly not worked with any artists from Pakistan," says Farhan, further establishing his stance on the fact that Karan Johar's film, Ae Dil Hai Mushkil was rightly released on time in spite of the Pakistani presence in the cast.
"It (the attempts to stop Johar's film) should not have happened in the first place. Karan started the film a year ago. Is he supposed to pay a retrospective penalty?" asks Farhan, who was completely against the penalty the government was demanding in compensation for the release of ADHM and his own film, Raees because of the Pakistani presence in the films.