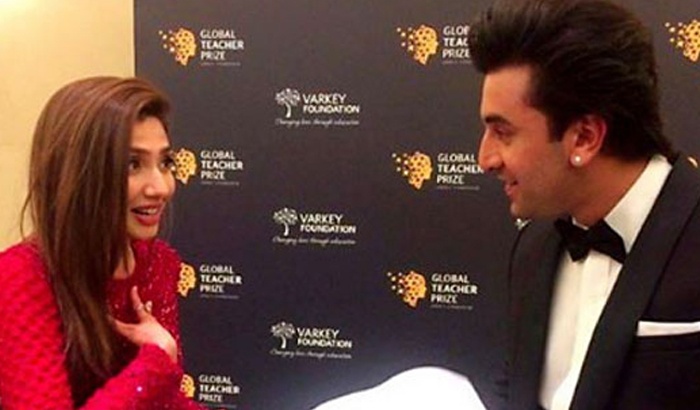 Varkey Foundation Global Teachers Prize Ceremony was held in Dubai yesterday to honour and pay due respect to teachers.
The first ever Varkey Global Teacher Prize ceremony was founded and funded by Sunny Varkey who strongly believes that teachers deserve to be respected and recognised for their efforts. In his struggle to give teachers the status that they deserve, he organised the first ever event in Dubai yesterday, adding glitz and glamour to make it a stand out.
The star-studded event welcomed celebrities and big names who had gathered to help promote a cause; to elevate the status of teachers globally. Mahira Khan and Ranbir Kapoor became the talk of the town for their contribution together.
Mahira Khan and Ranbir Kapoor were seen together and can we just take a minute and really appreciate how stunning the duo looks? While Ranbir Kapoor looked effortlessly handsome in his black tuxedo, Mahira Khan was no short of looking elegant wearing a Faraz Manan dress.
The duo's effortless chemistry evidently showcased that the two share a rapport and have gotten along real well. The two were all smiles posing for the cameras that awaited their presence. The duo looked comfortable with each other and we cannot help wonder if they'll be sharing the screen together real soon, we sure do hope so.
A series of behind the scene videos were leaked in which Mahira Khan is seen pleading to Ranbir Kapoor and everyone is wondering what they were talking about? Whether it was part of an act or a serious conversation, only the duo can reveal.