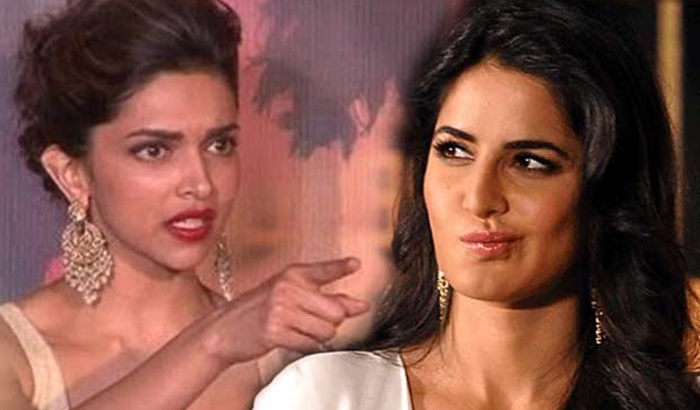 We've exclusively found out how Katrina Kaif avoided bumping into Deepika Padukone at the Lux Golden Rose Awards.
The cold war in Bollywood clearly never ceases to exist! Deepika Padukone and Katrina Kaif are no new names in this list and for reasons quite rightful in their own places that they are at loggerheads. We ourselves can't remember the last time DP and Kat shared an amicable greeting as they've always slyly evaded coming face to face. Once again, at the Lux Golden Rose Awards 2016, held on Saturday i.e. November 12, both the bodacious actresses were spotted under one roof. This is funny considering how the previous day our Miss Padukone partied hard with Ranbir Kapoor. History is proof of the kind of relationship this trio holds. Anyway, we found out a few scoop of what happened at the awards night held and Miss Kaif made sure that she only arrives to collect her trophy and perform before making a quick exit.
While a leading tabloid reported that a lot of icy cold vibes were exchanged between these two. The night being all dazzling found a bit of chilly vibes as it went on. Our source from the event states that Kat wasn't present for most of the evening. In fact, she made an appearance quite late when most of the paparazzi also called it a night. It was stated by the tabloid that a high-spirited Shah Rukh Khan and Deepika partied like there's no tomorrow. However, the minute our Jagga Jasoos babe made an entry, the air turned rather blue for DP. They both spotted each other at the event and well, icy cold exchanges were made. Both the divas made sure they maintained not an arm's distance but a mile's distance from each other. In fact, so much that they didn't even sit on the same row and got what they wanted, a lot of space from each other. Our source has EXCLUSIVELY stated that it was Kat, who decided to make a late entry. Miss Kaif was only present for her performance and award. As soon as her Kala Chashma performance left everyone breathless (including Mr. Khan), the actress was awarded. Post this, she made an exit.