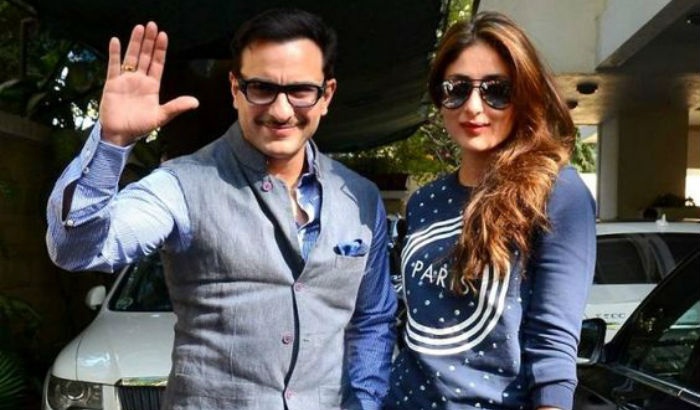 Kareena Kapoor Khan and Saif Ali Khan are expecting their first baby in December...
Guess it's high time everyone stops speculating about Kareena Kapoor Khan and Saif Ali Khan's baby.I mean, no seriously!
We agree they are actors and everything to do with them gotta make headlines, but spreading false reports on if they got a sex determination test of their unborn child or if they have already named their baby boy – is so ruining the whole excitement. Why not wait for the couple to make an official announcement on their little bundle of joy once it arrives?
While Kareena's spokesperson had already rubbished the reports stating, "The report is completely baseless and the couple strongly denies any such incident. There was no such discussion with any doctor in London and the report is purely a figment of someone's imagination." Saif in his recent media interaction further decided to put an end to all the speculations surrounding his unborn child with a rather legit answer. Clarifying it within just 2 lines,
he said, "I want to let everyone know that we have not yet had our child and we still don't know the sex of the child. We will not be having our child in London and the name of the child will definitely not be called 'Saifeena'."
Haha! Whatta way to end the rumors. Well done Saifoo!