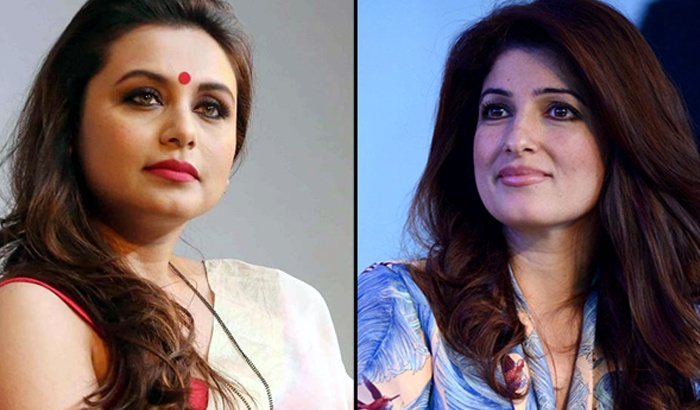 If you have been following the latest season of Koffee With Karan, you will have watched the hilarious episode that featured Akshay Kumar and his wife, Twinkle Khanna opposite Karan Johar recently.
Twinkle Khanna was her usual, fiesty self and was an endless bag of witty jokes and sarcastic jabs that created a string of laughter for the audiences. She was seen laughing at herself and the 'flop' Bollywood actress that she had been, commenting on the aspects that made her even slightly popular.
"I was a very bad actress. People remember Mela only for my bad acting," said the lovely wife of Akshay Kumar. "I just had one hit in my career and that was the movie that I said no to. It was Kuch Kuch Hota Hai," said Twinkle who had rejected Rani Mukerji's role in the movie, consequently handing Rani her resulting stardom on a platter. "Yes, I made Rani Mukerji's career."
KJo went on to recall the time he was casting for Kuch Kuch Hota Hai. "I narrated the script to her (Twinkle Khanna). She said she will take three days to think about it. After three days she calls me up and says, who is going to look at me when there is SRK and Kajol, I don't want to do it." He added, "It broke my heart as I really wanted her in the film."
We wonder how the film would've turned out if Twinkle Khanna had ended up playing Rani's iconic role!