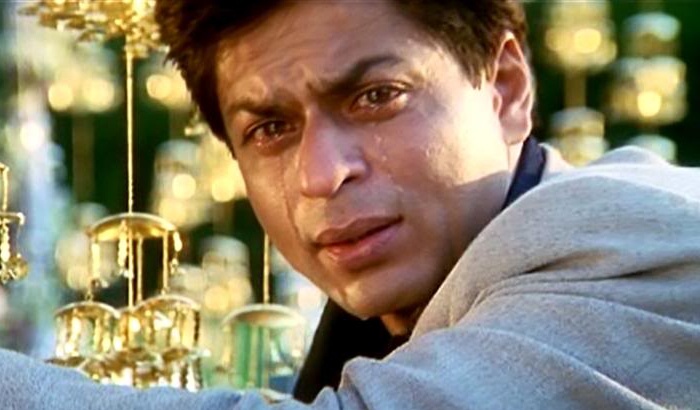 Shah Rukh, who just celebrated his 51st birthday a couple of days ago opened up about how disheartened he felt when his last release Fan didn't do well at the box office.
Being the superstar that he is, Shah Rukh Khan needs no introduction. He is the King Khan of Bollywood, one of the most successful Khans in the industry, one of the most loved actors not only in India but also across the globe- Shah Rukh is the man who needs no introduction. Even though he is on the top, fame has never got into his head. Shah Rukh is a gem of a person and his acts prove justice to this statement. Regardless to say, he is one of the best actors the film industry has ever had, SRK has given us some brilliant performances that have been etched inside our hearts forever. Not all his films have done well at the box office but failure has never stopped him from doing what he wants. In fact, with each and every failure, he has only got better.
Shah Rukh's last film Fan tanked at the box office. Well, it didn't exactly perform miserably but it didn't fetch the expected numbers at the box office. The reviews were strictly average and cmon we all know how much efforts he put in for the film. Shah Rukh who plays a double role in the film, took almost 6 hours a day for his make-up in Fan. In an exclusive interview with Anupama Chopra recently, she tended to ask SRK what he went through when Fan didn't get the sort of response he expected it to get. To which, Shah Rukh said, "When films don't do well, it breaks your heart.. I know all of them don't do well but this one was really special. And there was a lot of analysis why it was wrong and maybe they are right but analyzing an emotional moment is kinda strange and awkward for that matter. So yeah, it broke my heart." But does that make him afraid to try something new in the future? " Everytime I fail, I am such an impudent, incorrigible, uncontrollable, arrogant, self-centred human being, if you tell me to not do it, I will do it again and I'll do it worse..maybe," he went on to add.