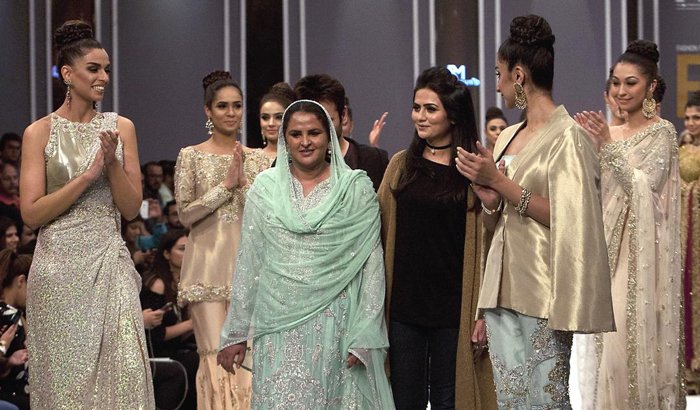 Mai is the epitome of women strength and empowerment.
Mukhtaran Mai is a Pakistani gang-rape survivor, who is now an activist for women's empowerment. Mai's brother in 2002 was perceived to have insulted another family in her village and as a punishment, a local council sentenced her to be gang raped, but Mai took her case to the supreme court of Pakistan and the guilty men were jailed but most of them were freed after a while. However, this didn't stop Mai from becoming a symbol of women empowerment in Pakistan and now she helps women who also face oppression in the society.
Recently, she walked on the ramp at the final day of the fashion Pakistan week for Rozina Munib making a bold and powerful statement. Receiving a standing ovation, she once again became on of the most talked about cases, not just on local channels, but on international media as well. However, at a time when social media has become the main vessel for people's views, we look at how one ramp walk brought in so may views.
Mai wore a Shalwar Kameez with delicate embroidery and even though she didn't look completely comfortable, she looked content.
"I want to be the voice of the women who face the same circumstances that I did and that is why I say that whatever step I take, it is for them," Mai had said.