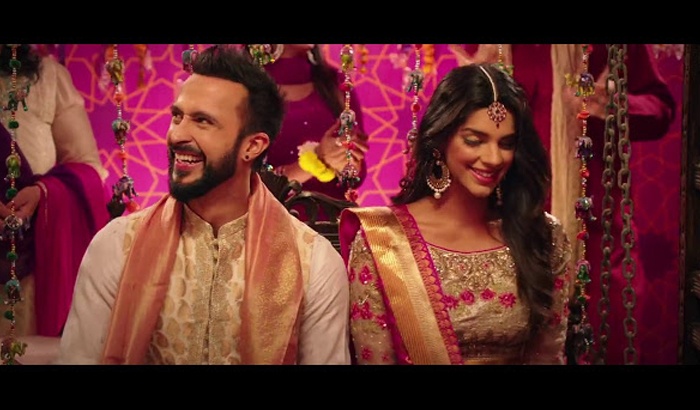 With Ali Kazmi entering on a Doli, is this breaking gender stereotypes? We think so!
While the plethora of upcoming Pakistani films already had us excited, Mehreen Jabbar's second venture, Dobara Phir Se, makes us realize all that we had been lacking! Whether it was the appealing visuals revealed through the trailer a few months ago, or the stellar cast consisting of Sanam Saeed, Hareem Farooq, Ali Kazmi and Adeel Husain, we've been fans ever since and the film just seems to keep on giving us more reasons. Now, with the release of 'Lar Gaiyaan', we cannot stop watching it, and we surely got Mehndi vibes like never before!
Sung by Zarish Hafeez and Shiraz Uppal, who have both done justice to the lyrics by Shakeel Sohail, the song is a delight that you cannot get enough of. But, here's the bad part, you'd have to get over it as it's literally just the smallest teaser ever!
However, since we just found our song to dance to, we'd still keep playing it on a loop. Releasing on the 25th of November 2016, Dobara Phir Se might just be that one Pakistani film you'd want to watch Phir Se.