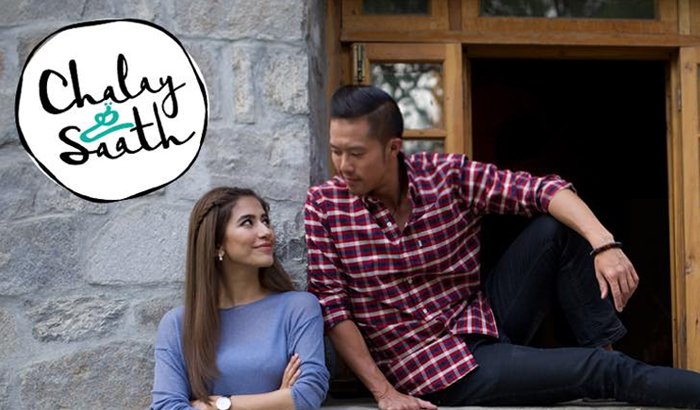 Unlike most destination-based films, this one focuses on the characters rather than the scenery to keep viewers hooked.
Let's just say it's so refreshing to see Syra Shahroz back onscreen. Okay now back to the trailer. What we love about the Chalay Thay Saath trailer is that -- unlike most destination-based films -- it veers away from eye-catching scenery to captivate the viewer and instead focuses on the characters and the storyline which keeps one hooked. Unlike the teaser, the 2-minute trailer establishes the plot of the story without delving too much into details. It introduces the other characters and shows Resham (Syra Shahroz) fall for a Chinese traveller Adam (Kent S Leung) who crosses China's border to come to Pakistan. The two meet and are instantly drawn to each other. The trailer follows their relationship as it develops but things take a wrong turn after Resham's father (Behroz Sabzwari) is introduced into the picture who refuses to give his daughter to Adam without a challenge.
The trailer takes the viewer on a roller-coaster ride and honestly, leaves the viewer heartbroken by the end of it -- to top it off, it's a romantic-drama, inspired by true events. The ensemble cast also includes Zhalay Sarhadi, Mansha Pasha, Osama Tahir, Faris Khalid, Shamim Hilaly and Sherbaz Kaleem. "It's the first [Pakistani] film in collaboration with China, as in it highlights a very important link from China," Umer Adil had said at the trailer launch of his upcoming film. Chalay Thay Saath looks promising and it's going down in our calendar as a must-watch. The film will hit screens on April 21.