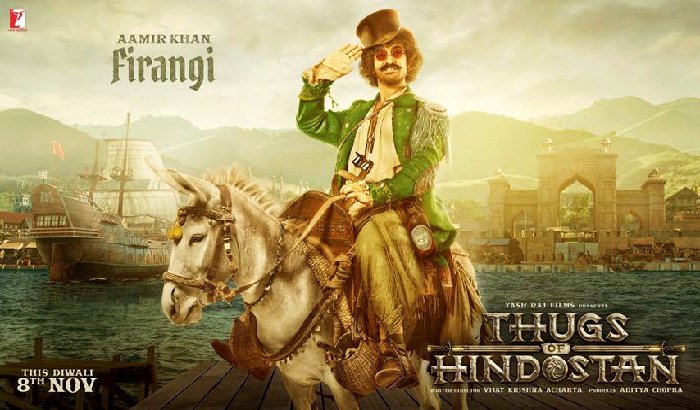 Photo Credit - Yash Raj Films
Yash Raj Films' Thugs of Hindostan could be the biggest release that Bollywood has seen in a long time.
The mega action entertainer about an epic war and adventure on the high seas, is releasing this Diwali and it's incredible casting coup that brings together two of the biggest icons of Hindi cinema Amitabh Bachchan and Aamir Khan for the first time on big screen has made anticipation and expectations soar sky high.

Thugs of Hindostani s also releasing in Tamil and Telugu and its release scale is set to be the biggest ever for any dubbed Hindi film. YRF wants to market the dubbed versions innovatively like it does for their big-ticket Hindi films. The Telugu trailer was launched by the iconic director SS Rajamouli, whose last film Bahubali made history by smashing all collection records across the country.

Yash Raj Films had peaked the excitement for its dubbed trailers by releasing videos that saw Bachchan and Aamir announcing the Tamil and Telugu releases by actually speaking the languages. These videos were massively appreciated by fans and audiences alike. They also released the Tamil and Telugu posters to huge appreciation.