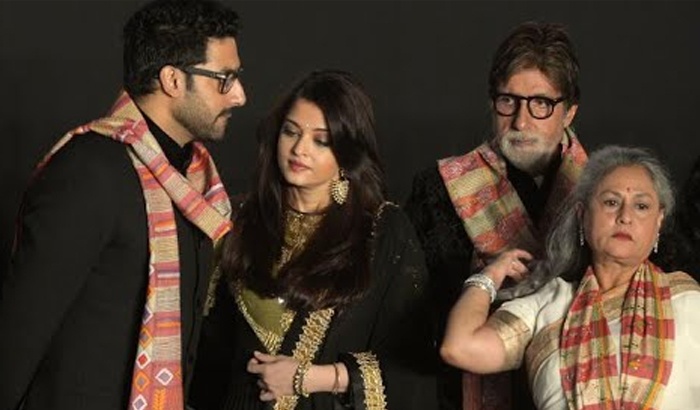 Rumour has it that the Bachchan parivaar is not very happy about bahu Aishwarya Rai Bachchan's cozy scenes with Ranbir Kapoor in the upcoming film Ae Dil Hai Mushkil.
Allegedly, Ash had told director Karan Johar she didn't want to get intimate with Ranbir in the film but later gave in. Initially, she was supposed to do a kiss and a passionate scene.
According to a report, it apparently is a scene where they both lick chocolate off each other's body. The Bachchans allegedly do have misgivings about such a scene. There is a strong buzz that they wanted the portions to be edited and have already mentioned it to Karan Johar. The report quoted a source who said that there is no truth to this tale as Bachchans are professionals. They reportedly don't want to interfere in Aishwarya's work.