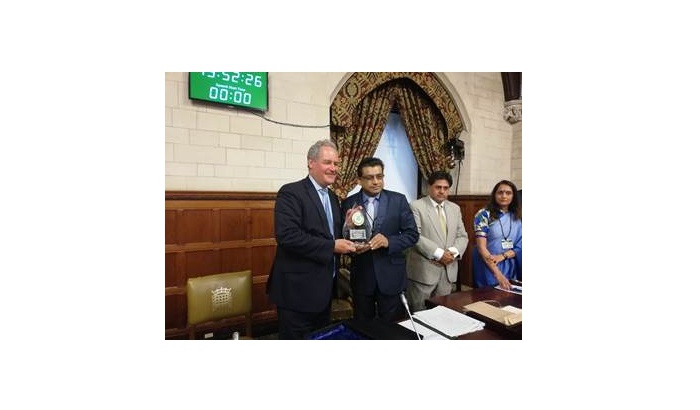 Amit Kumar is the first Indian artist across the globe to be awarded an esteemed accolade for "50 Years of Contribution to Indian Music" by the House of Commons.
Iconic Bollywood singer Amit Kumar was felicitated with a trophy for his contribution to music for the last 50 years at the historic Houses of Parliament in Westminster, London. The award was given to Amit Kumar by Member of Parliament Bob Blackman, on behalf of The Rt Hon Theresa May Prime Minister. Other political dignitaries who attended the event were Lord Navnit Dholaakia, Keith Vaz MP, Chief Superindentant Carl Lindley MPS, Suresh Kumar CEO Make My Event - Promoter of The Amit Kumar UK Legacy Tour 2019 and key business figures and members from community groups.
Amit Kumar addressed the audiences by singing iconic songs and also shared some of the fond memories of his legendary father Kishore Kumar.
In December 2016 Amit Kumar celebrated his 50 years in Bollywood and stars and celebrities attended his gala celebration in Mumbai. 2019 continues and promised to be a rampant success path with the introduction of 'The Amit Kumar UK Legacy Tour' in which he pays homage to his father Kishore Kumar.