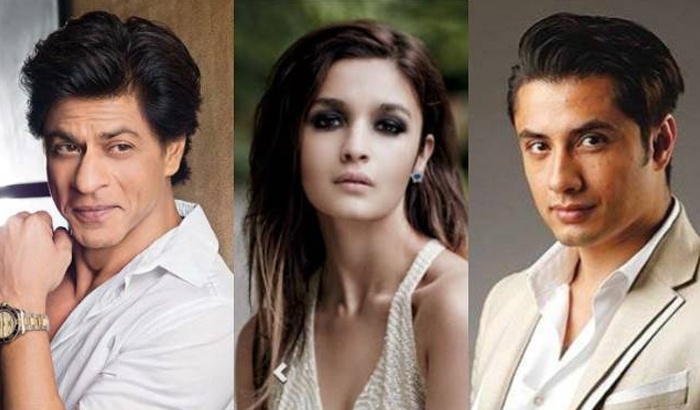 Alia Bhatt has something to say about whether or not Ali Zafar has been replaced in Dear Zindagi.
Dear Zindagi was one of those films which came under immediate scrutiny the day MNS decided to ban Pakistani artistes working in India. Apart from Ae Dil Hai Mushkil and Raees, Alia Bhatt's film was also threatened with dire consequences if the film releases with Ali Zafar's part in it. Later, we told you how Gauri Shinde apparently decided to replace him with Tahir Bhasin. Gauri has already shunned the news as baseless and now we have Alia's reaction on it too. She wants everyone to leave the topic as it's over.
Alia was speaking to the media during a magazine's cover launch when she was asked about Ali Zafar's replacement. She said, "Nobody is being replaced. The film will release in its full form. There isn't much conversation happening around who's being replaced and who's not. So, we can leave the edge off that topic for sometime since it has died down." Clearly, she doesn't want this topic to be raised again as it has been done and dusted. Earlier, Gauri Shinde had also spoken about this saying, "Nobody is replacing anybody here." That definitely sums up the whole issue. There was a rumour that recently Alia shot a song with Tahir Raj Bhasin instead of Ali Zafar which gave rise to such speculations. Yet another report suggested that a few scenes were even shot by Tahir in Goa. But now both Gauri and Alia's statements confirm that nothing of the sort has happened.