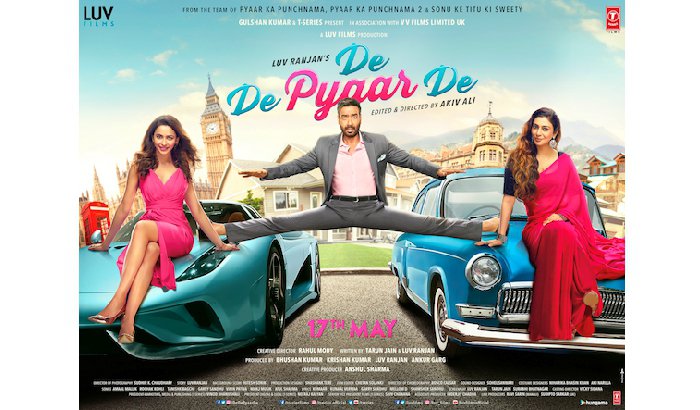 The upcoming rom-com De De Pyaar De trailer was released on actor's Ajay Devgn's 50th birthday.
The trailer shows Ajay, who plays 50-year-old Ashish, in a relationship with Rakul Preet Singh's character Ayesha who is 26 years old.
As their relationship progresses, they meet Ashish's family which consists of his parents, his ex-wife and his two children. Tabu plays the ex-wife who is constantly trying to one up Ayesha while Ashish tries to keep everyone happy.
De De Pyaar De is directed by Akiv Ali and is set to release in cinemas on 17th May 2019.