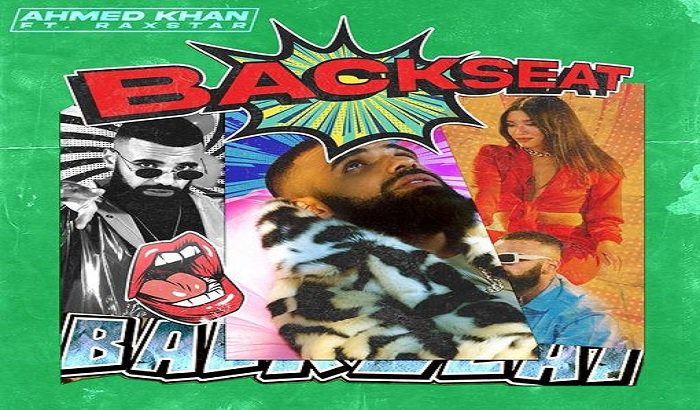 Ahmed Khan releases his brand new track 'Backseat' an ode to positivity during 2020 featuring UK rapper Raxstar
Ahmed Khan is a 29 year old independent Punjabi singer and songwriter hailing from Belgium.
A bilingual artist who has come to refresh the music scene, having initially started as a songwriter and producer, often ghost writing for well-known Punjabi artists, Ahmed's own music career is now on the rise, with a distinctive Western and Punjabi fusion sound.
In light of the recent lockdown restrictions, 'Backseat' is set to shift the sombre mood with its uplifting, fun positive feels. Ahmed Khan highlights the loneliness that many have faced this year whilst we reminisce on the late night conversations we had over DMs and text messaging as the only way of communication.
Similarly to his recent heartfelt single 'Letters', Ahmed brings to light the relatable feelings that have come to surface this year. Sung in Punjabi, with clean production, 'Backseat' ignites positivity at a time when needed most, when we feel we are stuck feeling idle and negative thoughts and paranoia may cloud our mind. Featuring popular UK Rapper Raxstar, who adds his signature sound to the track with his bilingual bars.
Accompanied by bright, fun visuals that embody the positive vibes of the track, the music video for 'Backseat' has a comical storyboard behind it. Ahmed Khan adds a playful twist to the video highlighting the humour behind compromising as he rides around in child's toy car.
Speaking about the track Ahmed states, "Backseat is a feel-good track urging people to not feed into the negative thoughts that enter our minds with the amount of time we have on our hands during this lockdown... It is to remind people to look at the brighter side of life and the chances we need to take."