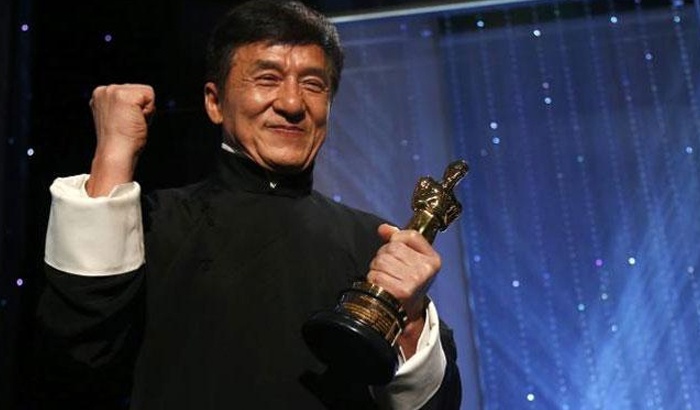 Jackie Chan is known for his contribution to comedy and action films and recently the actor was honoured with Honorary Oscar at the 8th Annual Governors Awards which were held at Hollywood and Highland Center in Los Angeles on Saturday night.
The actor who is 62 years old was presented the award by none other than Tom Hank who compared the actor to John Wayne and Buster Keaton.
Jackie was honoured with the award and said 'My dad always said, 'Son, you get so many movie awards in the world, when are you going to get one of these?' Then I just look at my dad. 'Ha, ha, ha. Dad, I only make comedy action movies.' Cham further said that 'after 56 years in the film industry, making over 200 films, I've broken so many bones, finally this is mine," he said. "I want to thank you, Hong Kong, such an incredible city, my hometown, my hood, who make me. China, my country, I am proud to be Chinese. Thank you, Hollywood, for all of those years teaching me so many things, and also make me a little bit famous. I'm just honored to be here.'
We are very happy for Jackie Chan. Congratulations Jackie!