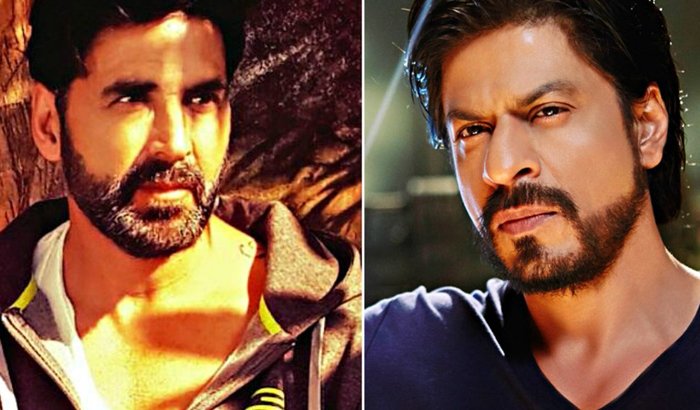 Akshay Kumar's Toilet – Ek Prem Katha is slated to release on August 11. However, it's going to face competition from Shah Rukh Khan's next with Imtiaz Ali.
Rumoured to be titled Rehnuma, the film will also be releasing on the same day. Although earlier, it was Akshay's next, Crack, with Neeraj Pandey that was supposed to clash with Shah Rukh's film. However, with the delay in kickstarting the project, it has been put on hold. It is a tad bit surprising to see that the actor chose to push the release date of Toilet – Ek Prem Katha from June to August. Because up until the longest time, it was reportedly slated to release in June. Sadly, this means another box office clash for SRK, that too in the same year. Just recently, he triumphed over Hrithik Roshan's Kaabil with phenomenal box office earnings. But once again, he'll have to face a clash with Akshay.
Kumar's film focusses on the importance of having a toilet. Starring Bhumi Pednekar as his love interest, the film's central idea is how two people fall in love, thanks to the pay-and-use toilet! Looks like this quirky tale as all the right recipe for a good entertainment. Considering how Kumar opts for movies that cater to all kinds of audience, he might have an upper hand.
On the other hand, Shah Rukh Khan's next, that also stars Anushka Sharma, is also an interesting movie that chronicles the journey of a girl and a tour guide. The film has been shot at some of the best location in the world. Prague, Amsterdam, Lisbon and Budapest were some of the shooting locations. Now even this tale is just as intriguing. However, knowing that Imtiaz Ali roots for a niche audience, there are chances that the film may not receive a tremendous box office response. But then again, with the presence of King Khan, anything is possible!
Whatever be the case, it's going to be an interesting Independence Day weekend for two big stars will be having a face off.