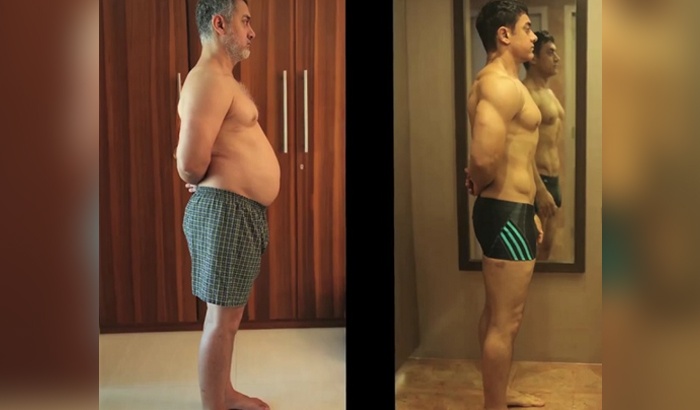 This video of Aamir Khan's struggle from gaining 97 kilos to losing 25 kilos within five months is very inspirational! Check it out.
Aamir Khan in Dangal is a package of surprises! You know he underwent some serious weight gain and loss to make his character feel more authentic? Not many actors in Bollywood go all the way with their roles to match the persona they portray in the film. However, here we have a superstar who literally went down the weight gain and loss dilemma just so his character seems natural. And the best part about this transformation is that the makers documented the whole term between him gaining weight and losing it as well. Very often we see some of the young actors post fitness regime videos of themselves on their social media handles. However, this is one of a kind video that you'll see as it documents the whole journey of the actor making such a fabulous attempt.
The production house of Dangal, UTV, shared a video of actor's journey from when he gained 97 kilos and 37 percent fat to losing 25 kilos within three months. Are you reading those numbers? That's exactly how Khan works. He likes to challenge himself and better yet, the result is always satisfying. When we first saw the flab avatar or even Aamir himself, the biggest concern was, will he be able to shed the weight he has gained? The smart move he made here was he kept some scenes of his muscular days to be shot after he lost weight. That way he would have the determination to lose whatever he has gained and go back to his original physique. Looks like he won this bet! The actor basically used the calorie count method to lose the weight.