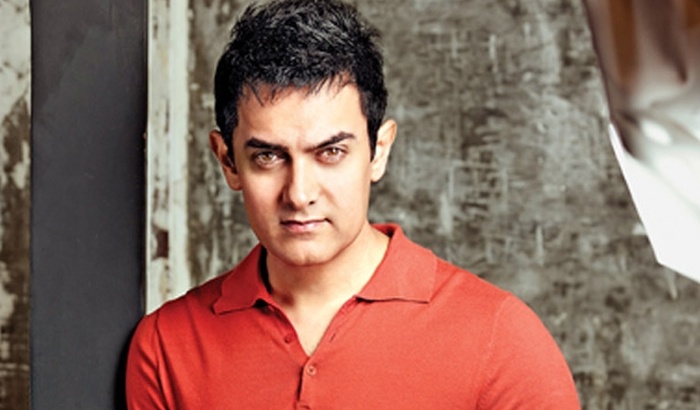 Bollywood actor-producer Aamir Khan, who turned 52 on Tuesday, says he is looking forward to work with megastar Amitabh Bachchan in "Thugs of Hindostan" this year.
He also spoke on nepotism and on freedom of expression, on the sidelines of a cake-cutting ceremony for his special day, with the media here.
Dressed in a crisp white shirt and flaunting a bearded and bespectacled look, Aamir spoke like an excited child about how his mother has prepared his favourite 'seekh kebab' for his birthday. So, he is hoping for some quality time with the family. Talking about his film projects, he said: "At this time, I am looking forward to work with Amitabh Bachchan for my next film. This is going to be a very special experience for me."
There have been rumours that Aamir will feature as astronaut Rakesh Sharma in a soon-to-be-made biopic. But the actor said: "Currently, I am only working on 'Thugs of Hindostan' and shooting will start from July. I did not sign any other film." Asked to comment on the current hot favourite subject of nepotism in Bollywood, Aamir said: "I keep emotion out of workplace. But yes, I always try to help my loved ones and people I care for."
The actor, who once courted controversy for his comment on intolerance in India, also spoke on freedom of expression in India. "I have always been conscious about expressing my opinion. And I will always be. But that does not mean I will not talk about issues. I will just be conscious," said the "Dangal" star, who has been in the industry for close to three decades.