Laila the Musical is written and directed by Pravesh Kumar and is based on the epic love story of Laila and Majnu said to have originated in 7th century Persia. Boy meets girl, they fall in love despite being from feuding families and tragedy ensues.
The performance started with a dramatic storm that sends a modern day Laila into a bookshop seeking shelter from the rain. Her interest is captured by a book with her name on and as the book is opened, we are transformed into the past and the ancient story of Laila and Majnu unfolds.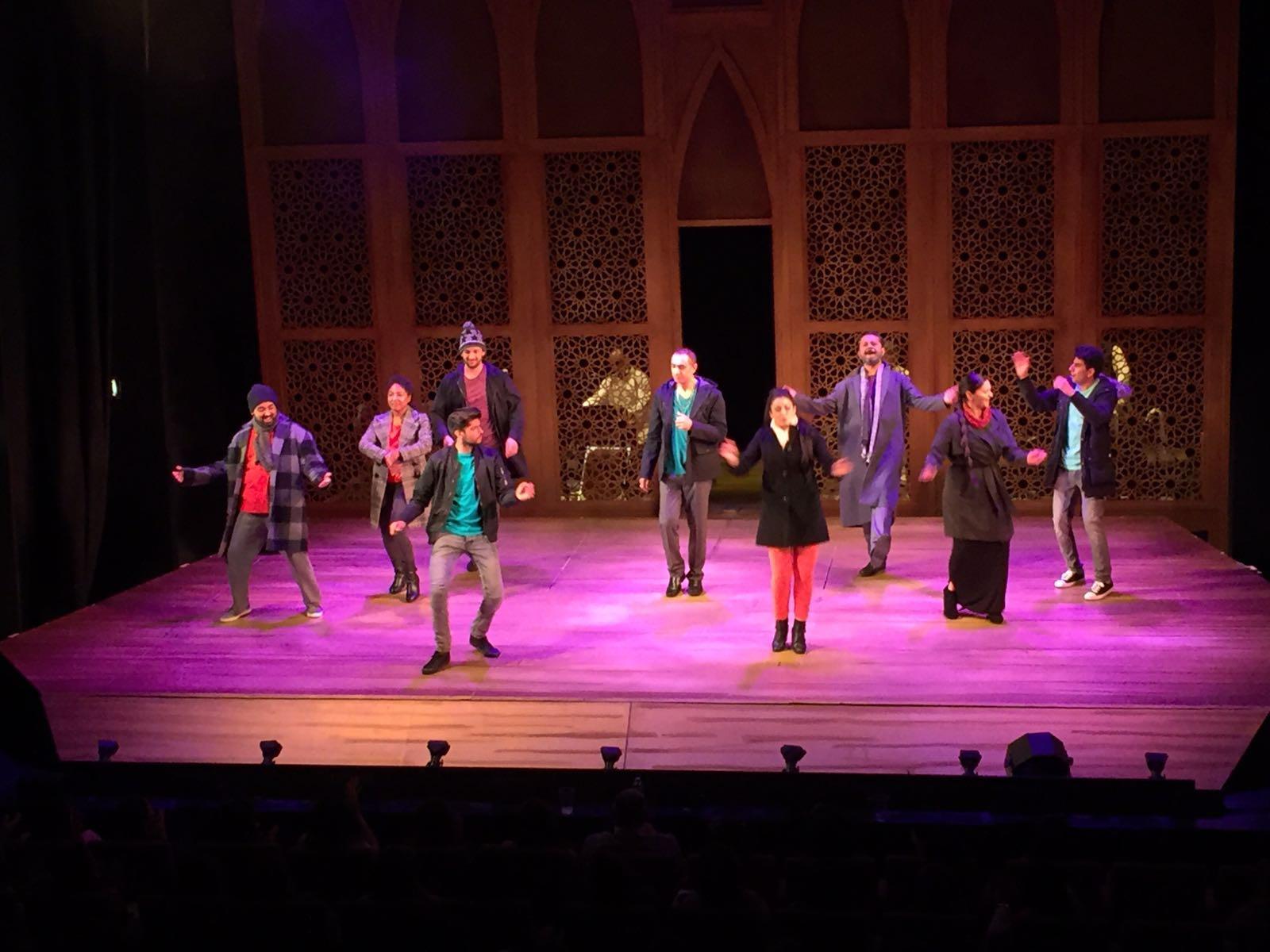 Majnu's father is played by the legendary Shin of DCS fame who demonstrates his theatrical acting ability is just as captivating as his voice. He is equally convincing in both of his roles. Endearing as Majnu's father and repulsive as the comically arrogant Prince who Laila is eventually betrothed to.
There were so many clever touches on set like having the musical ensemble behind a jali screen so you could just about see them as well as hear their beautiful music. The use of flowing silken sheets to evoke the desert and sandstorms was remarkably effective. Laila and Majnu singing 'It Is You' was an outstanding scene – complete with descending lanterns and starlight.
Mona Goodwin's portrayal of Laila is of a much stronger heroine than Shakespeare's Juliet. Reece Bahia is faultless as Majnu, playing him with passion and humour. The chemistry between the two of them is tangible.
Although the main storyline of Laila and Majnu's ill-fated love is deeply moving, the second couple of Laila's maid Zeenat (played by Sheena Patel) and Majnu's cousin Atif (played by Kush Khanna) are the unsung heroes. Their stirring rendition of 'We Don't Need Love' made my throat ache.
The exquisite soundtrack (music by Sumeet Chopra, lyrics by Dougal Irvine) accompanied us through the story reducing us to tears one minute and making us want to dance the next. The scene of whirling dervishes set to Sufi music was one of my many highlights.
There were some brilliant comedy moments scattered among all the feuding and fighting. Most notably – the Prince's slightly camp entourage which had the audience roaring with laughter. The finale of Dama Dam Mast Qalandar had everyone on their feet. After taking us on such a poignant journey, the upbeat crowd-pleaser was the perfect flourish to a spectacular evening.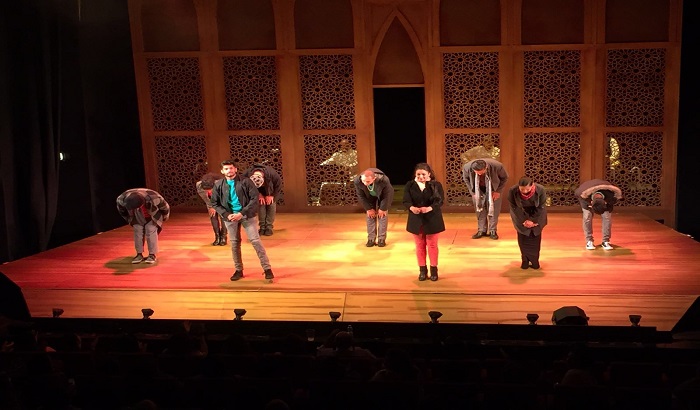 It's no secret that Laila is a musical all about the enduring power of love. I fell in love with the characters, the music and the set. Whether they are eight years old or eighty, everyone with a heart needs to experience this dazzling production. I loved every second.
Rifco Arts are an award winning theatre company with hits like Britain's Got Bhangra and The Deranged Marriage under their belts. For more information visit www.rifcoarts.com
-
Usmaa Choudry
@SunriseRadioUK
@BollyCakesUK