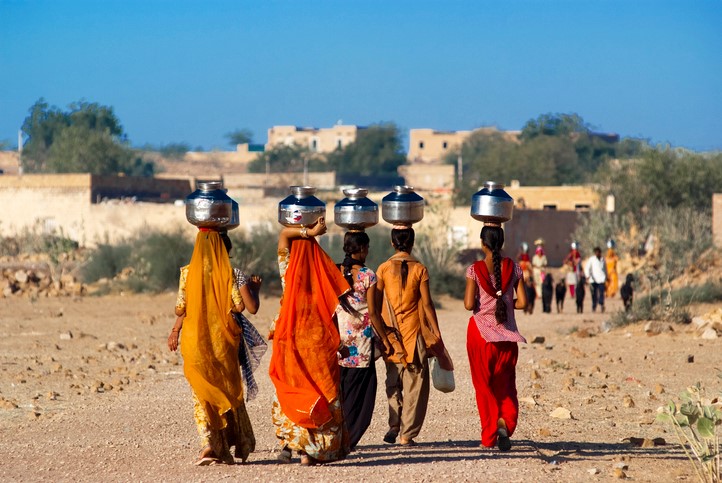 According to a new report by the World Resources Institute, India's water resources are running low, with widespread shortages across the country.
The report, released on Monday indicated India among the 17 countries where "water stress" is "extremely high", meaning the country is running out of ground and surface water.
Water stress levels are calculated by the World Resources Institute by dividing the total available water by the volume withdrawn and found in India over 80% of the available ground water had been withdrawn, with the majority having been used on agriculture.
Nine Indian states and union territories have been identified as having extremely high water stress, with the northern state of Haryana being among the worst affected.
Villagers from the region have been protesting the ongoing water crisis in Dharodi village, with protestors having been demanding clean drinking water since June.
The other regions ranked as having extremely high water stress, are Punjab, Rajasthan, Uttar Pradesh, Chandigarh, Gujarat, Uttarakhand, Madhya Pradesh, and Jammu and Kashmir, with each region scoring between four and five on a scale of zero to five, with a score of five indicating the most severe situation.