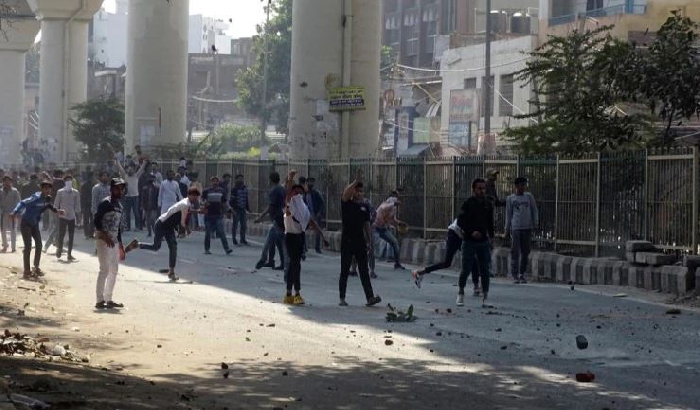 A Delhi Police head constable has died following clashes over the Citizenship Amendment Act in Maujpur in Delhi on Monday.
Head Constable Ratan Lal was posted in the Assistant Commissioner of Police Gokalpuri office in Delhi.
The clashes broke out between pro and anti-Citizenship Amendment Act demonstrations in Gokalpuri on Monday, with the two groups throwing stones at each other.
Tension escalated after protesters torched at least two houses during the clashes.
Head Constable Ratan Lal was deployed in the Maujpur area where conflict had broken out on Monday.
He had sustained fatal injuries after suffering a blow to the head during the protest. He was rushed to a nearby hospital where he was pronounced dead a short time later.