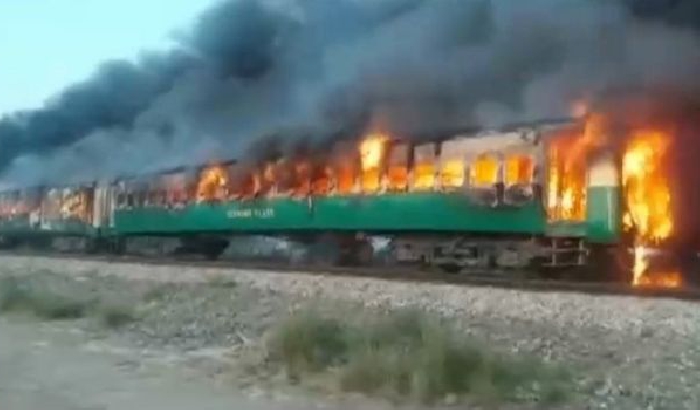 At least 74 train passengers have died in Pakistan after a fire broke out in one of the carriages.
It has been confirmed that 74 passengers lost their lives and over 40 sustained serious burns on Thursday when three carriages of a Tezgam Express train caught fire after two gas canisters on board the service exploded.
Passengers were reportedly using the gas canisters to cook breakfast on the service from Karachi to Rawalpindi when it ignited, with cooking oil adding fuel to the fire.
According to officials many of the victims died as they tried to jump off the burning train.
Following the blaze, 10 fire brigade units fought to extinguish the fire, while rescue officials and army helicopters transported the injured to hospital.
Those hospitalised as a result of the fire are understood to be in critical conditions in hospital.