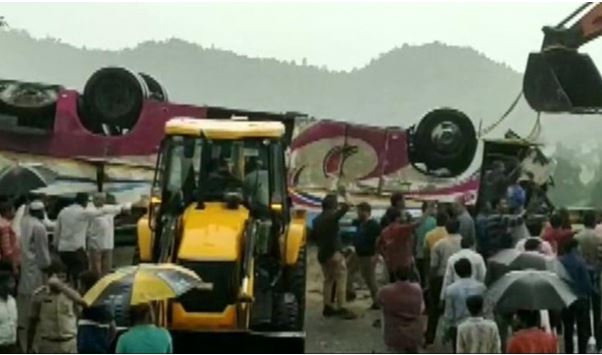 21 people were killed and 32 were injured after a bus carrying over 50 passengers fell into a gorge in the Banaskantha district of Gujarat, on Monday.
A District Health Officer confirmed the death toll.
The accident occurred after the bus driver lost control of the vehicle due to slippery roads caused by large amounts of surface water following heavy rains throughout the past week across the country.
Speaking on the incident Prime Minister Narendra Modi took to Twitter to offer his condolences, saying: "Devastating news from Banaskantha. I am extremely pained by the loss of lives due to an accident. In this hour of grief, my thoughts are with the bereaved families.
"The local administration is providing all possible help to the injured. May they recover soon."
The bus crash was the region's second major fatal road vehicle accident of the day, after five people were killed when their car rammed into a trailer truck on an expressway earlier that morning.