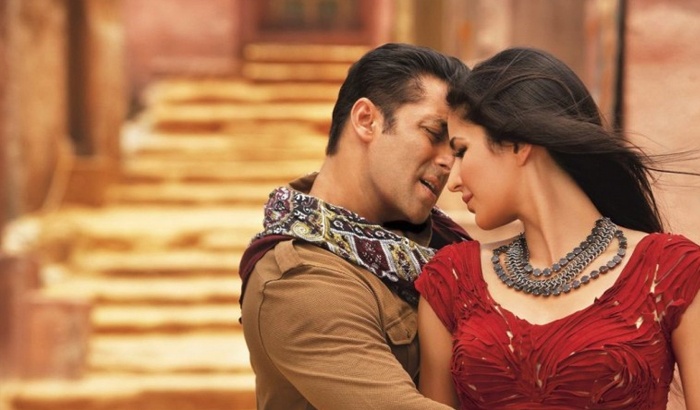 Tiger Zinda Hai to bring Salman Khan and Katrina Kaif closer than ever?
They say it's very rare to get a second chance in love but then does this also stand true for ex lovers Salman Khan and Katrina Kaif? I mean, for all that we know, Salman and Katrina never really ended their relationship on a sour note. Yes, they were together for about 3-4 years, they were madly in love where some even thought Salman would marry Katrina one day. But eventually things took a different turn with Katrina moving onto Ranbir Kapoor and Salman being in news for his closeness to Romanian beauty Iulia Vantur. Now with the former lovers reuniting on the big screen for Ek Tha Tiger sequel – Tiger Zinda Hai, is there a possibility of the two rekindling their lost love affair? Well, you never know! They might just…
If you notice, there are already signs of Salman and Katrina coming back together not only on reel but even in real life. In fact, the very day the news of Salman and Katrina reuniting for Tiger Zinda Hai hit the web, industry buzz suggested that it's nothing but Salman's way to let Katrina know that no matter what, he'll always have her back. Add to that, the former lovers have also come on board as the brand ambassador for Splash, the hot commercials which are already doing the rounds on the internet. Now if all of this doesn't make you hopeful of Salman and Katrina bringing back their love story then I dunno what will.
The ex couple are currently in Austria, shooting for the first schedule of Tiger Zinda Hai. What if this first schedule will also mark a new beginning in their personal life? Any which ways we're all aware how most of the love stories begin on the film sets and in case of Salman and Katrina, our hopes have only grown bigger over time. Especially after Katrina broke up with Ranbir and Salman stirred it clear that he's not getting married to Iulia.