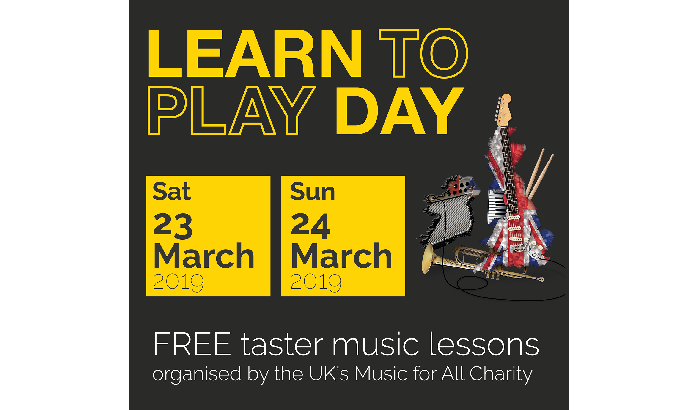 Photo Credit - Music for All
A music shop in Saltaire is offering free lessons as part of a nationwide initiative.
The Early Music Shop in Salts Mill is hosting free taster sessions for harp and recorder on Saturday 23 March and Sunday 24 March for Learn to Play Day 2019.
This nationwide scheme, supported by Jools Holland OBE and run by the charity Music for All, aims to encourage people of all ages and abilities to play a musical instrument through thousands of free music lessons throughout the weekend.