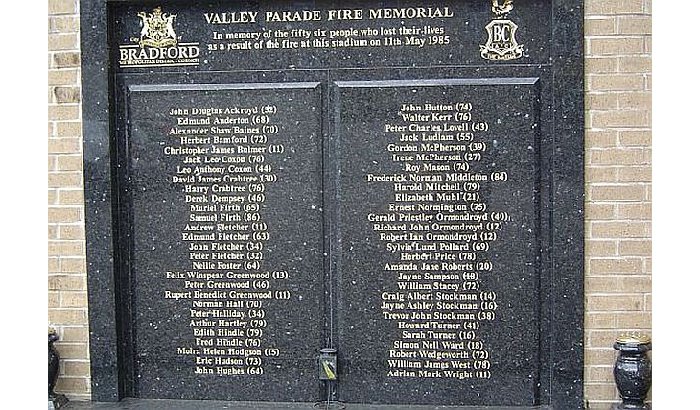 Photo Credit - Clarets Mad
Budding soccer stars of the future are gearing themselves up for the 34th annual Valley Parade Memorial Football Tournament.
The tournament has been held every year since 1986 to commemorate the 56 people who lost their lives in the fire disaster at Bradford City's Valley Parade ground during a match with Lincoln City on 11 May 1985.
Organised by Bradford Council's Community Sports Development Unit and supported by the Prison Officers' Association, the contest will take place over the Easter weekend at Marley Activities and Coaching Centre in Keighley.
Teams from Bradford City, Lincoln City and Bradford's twin town of Hamm in Germany will play games against a host of junior clubs from across the district.