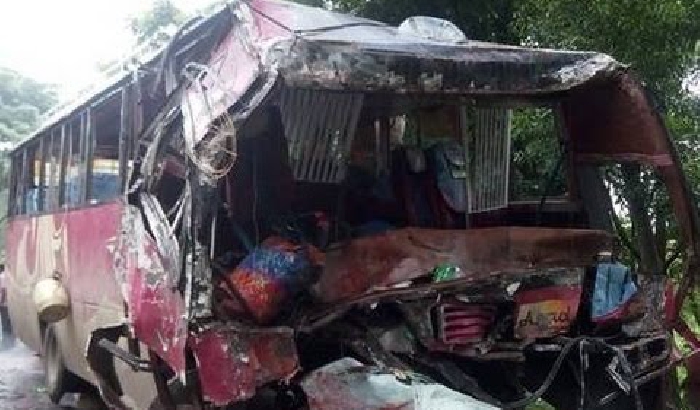 Two people have been killed and several others injured following a bus crash in Eastern Bangladesh.
The incident occurred in Tanore Upazila of Rajshahi on Tuesday morning after a bus, heading to the town of Mundumala, lost control and drove off-road, eventually colliding with a tree.
The impact of the collision resulted in the deaths of two men, identified as 55-year-old Riaz Uddin and 45-year-old Habibur Rahman, and left at least 10 other passengers seriously injured.
Regarding the incident, a local police spokesperson said: "The bus overturned, and two people were killed.
"Six of the wounded were taken to Upazila Health Complex and the rest were given primary treatment."
Following the incident, several nearby residents rushed to the wreckage in order to aid attending police officers.
Police have confirmed that the two men killed in the incident, were sent to Rajshahi Medical College Hospital in order to undergo a full autopsy.