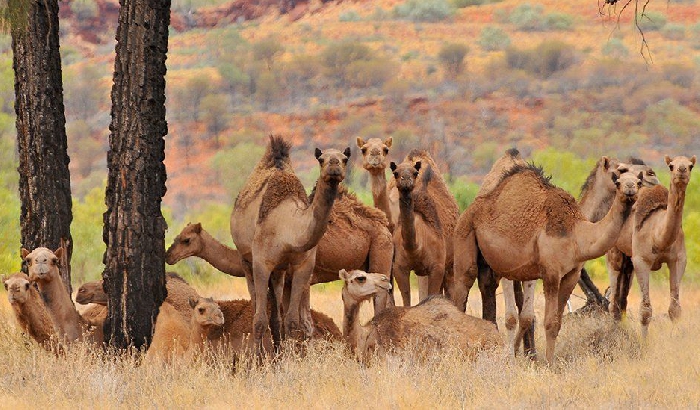 Thousands of camels in South Australia will be shot dead from helicopters as a result of extreme heat and drought.
A five-day cull started on Wednesday, as Aboriginal communities in the region have reported large groups of camels damaging towns and buildings.
Speaking on the situation, a resident of a small town in central Australian said: "They are roaming the streets looking for water. We are worried about the safety of the young children."
The marksmen who will shoot the animals come from Australia's department for environment and water.
Regarding the ongoing issue, an Australian government official said: "There is extreme pressure on remote Aboriginal communities in the APY lands and their pastoral [livestock] operations as the camels search for water.
"Given ongoing dry conditions and the large camel congregations threatening all of the main APY communities and infrastructure, immediate camel control is needed."
However, in response to the news of the camel cull, Somalians have urged the country to send the animals to the Horn of Africa instead, so that they can look after them.
The camels - which aren't native to Australia - arrived on the continent when British settlers took them over from India, Afghanistan and the Middle East in the 1800's.