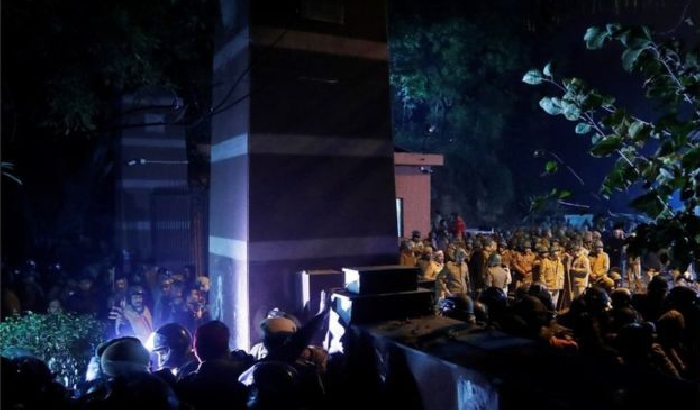 Students across India have begun protesting following an attack on a Delhi university by masked men wielding sticks.
The incident occurred on Sunday, and 40 students and staff of the Jawaharlal Nehru University were reportedly admitted to hospital with injuries.
Footage of the violence was circulated via WhatsApp before being broadcast on TV, sparking shock and outrage.
In the wake of the attacks, protests are being held in Chandigarh, Bangalore, Mumbai and Hyderabad as well as the capital Delhi.
The cause of the attack and who was behind it is still unclear.
However, Police have begun a probe into the incident and say they have identified some of the attackers.