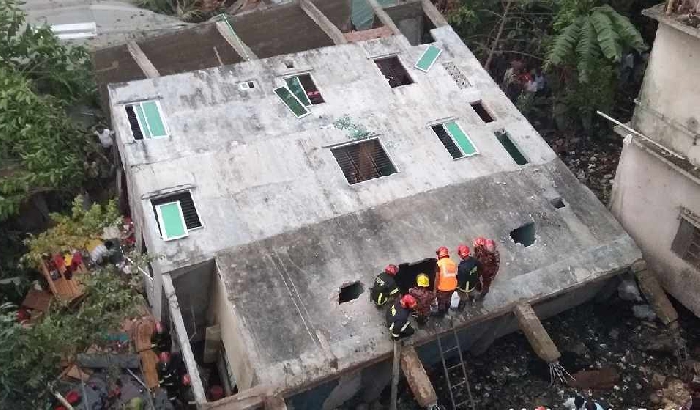 A rescue operation is currently underway to save a 10-year-old boy from the rubble of a collapsed building in Bangladesh.
The building collapsed on Sunday afternoon, with early reports confirming at least one death and seven injuries, with the deceased being confirmed as a seven-year-old boy.
It is understood the building collapsed due to insufficient foundation support, with the four-storey building still under construction, despite the first three floors of the building reportedly being completed for 10 years.
Following the collapse of the structure, a search is ongoing for a missing child, thought to be trapped in the building, with divers having conducted searches throughout areas submerged in a nearby canal.
Speaking on the rescue efforts, one rescuer said: "We cannot go to the balcony of the floor as the place is submerged under water and mud.
"Now we are removing water with excavator. If it doesn't work, we will have to break through that area of the wall."