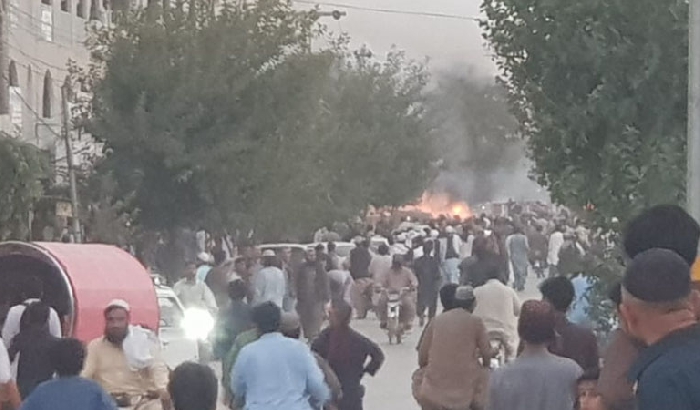 A policeman has been killed and several others injured following an explosion in western Pakistan
The incident occurred on Tuesday afternoon in Quetta on the city's Double Road, with explosion emanating from a vehicle in close proximity to a police vehicle, as officers carried out a routine patrol.
Following the blast, numerous vehicles, including cars and motorcycles in the vicinity of the explosion were damaged due to its intensity, with four vehicles catching fire before the blaze was eventually contained.
Official sources revealed that the explosives were installed in a motorcycle, with the aftermath of the explosion seeing at least 10 people injured and one police officer killed.
Those wounded in the explosion were taken to Quetta's Civil Hospital.