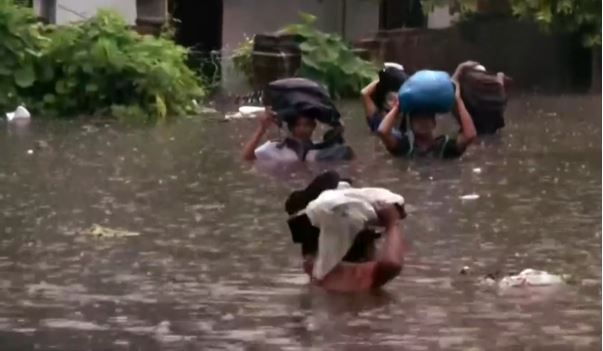 Indian officials have confirmed that over 100 people have died in floods caused by heavy rain in Uttar Pradesh and Bihar.
Thousands have been displaced as a result of the floods, with over 1,350 inmates from the regions' prisons having to be relocated to unaffected prisons hundreds of kilometres away.
According to reports, the death toll in Uttar Pradesh is 93, meanwhile the number of fatalities in Bihar has now reached 29, taking the estimated total number of deaths to 122.
Among the affected residents was Bihar's Deputy Chief Minister Sushil Modi, who was rescued alongside his family by disaster relief personnel.
In response to the disaster the state government has asked the Indian Air Force for helicopters and machines to pump out water.