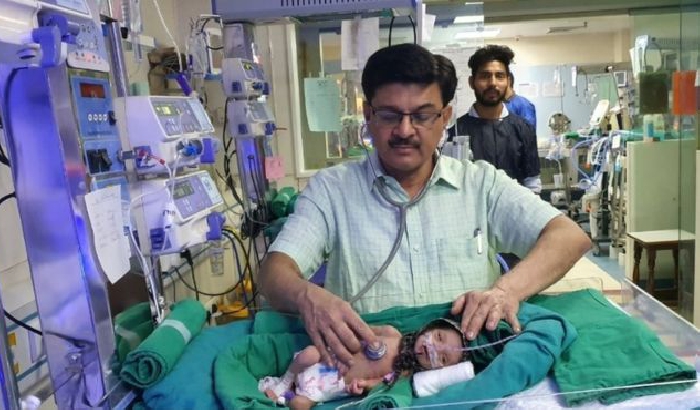 Doctors have revealed a newborn baby discovered buried alive in a clay pot in northern India is fighting for her life.
Ravi Khanna, a paediatrician treating the newborn explained she remains in a "critical" condition, suffering from sepsis and a dangerously low platelet count.
Regarding her current situation, he said: "There are chances of her survival, but we would know for sure only after five to seven days.
"She is being kept in the intensive care unit and is being fed fluids through a tube. Her condition is critical.
"Her platelet count has dropped to 10,000 while the normal range is 150,000 to 450,000, so we are concerned about the infection in her blood."
Following the discovery of the child, police have lodged a criminal case against "unknown persons" and say they are looking for the girl's parents.
The child was found accidentally on Thursday by a villager who was digging a grave at a burial site for his own daughter, who was stillborn.