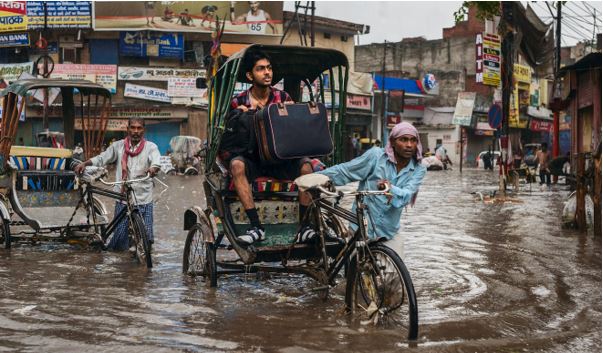 Heavy rains have resulted in widespread disruption throughout Mumbai, with the region being hit with over a month's worth of rain in four days.
India's financial capital received 403mm of rain since 2 September, half an inch more than the expected monthly average.
The death toll of the downpours has now reached five, with searches being conducted for a further four people, including a seven-year-old boy who had been swept away in a flooded nullah.
Subsequently, authorities in Mubai have appealed to people in the city and surrounding areas to and avoid the sea and waterlogged areas.
National Disaster Relief Force are on standby to respond to emergencies with rain expected to continue throughout the region, resulting in the India Meteorological Department issuing a red alert.
Currently over 1,300 people living on the banks of the Mithi river have been displaced after water levels crossed the danger mark.