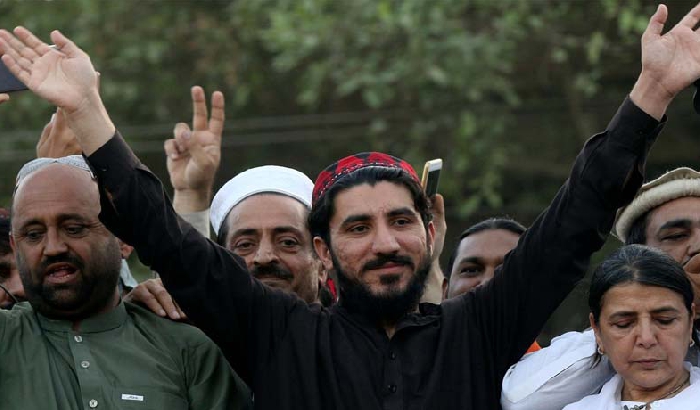 A Pakistani man leading protests accusing the country's army of human rights abuses has been arrested for alleged criminal conspiracy and sedition.
Manzoor Pashteen has drawn tens of thousands to rallies in cities around Pakistan.
The non-violent protests began following the alleged extra-judicial killing of a young man of ethnic Pashtun heritage by police in Karachi.
The movement grew, demanding accountability from Pakistan's army for alleged human rights abuses against Pashtuns.
Mr Pashteen has been accused of "hate speech" and sedition among other offences.
He was taken into police custody alongside nine other protestors in Peshawar and is expected to appear before a magistrate in Dera Ismail Khan.