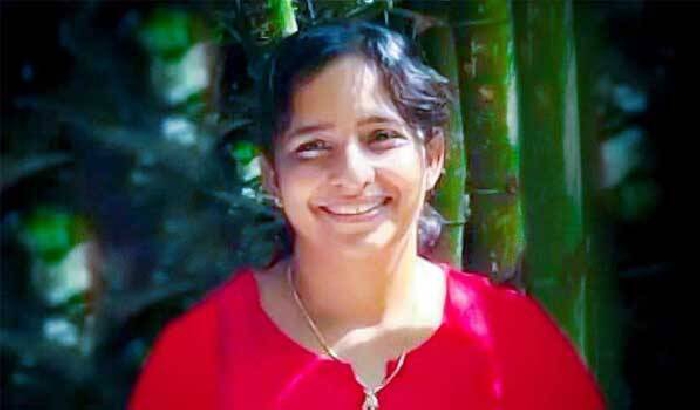 An Indian woman has confessed to the murder of six of her family members over a 14-year period after she added cyanide to each of their meals.
47-year-old Jolly Thomas from Kerala region was subject to an investigation by police after her brother-in-law suspected she may have forged his parents' will.
Authorities discovered that Thomas had been at the scene of all six deaths, and that each death had occurred after eating a meal she had prepared.
However, none of the deaths were treated as suspicious.
The first death occurred in 2002, with the most recent being in 2016. In that time frame Thomas poisoned her mother-in-law, father-in-law, her husband's uncle, the two-year-old daughter of her dead husband's cousin and the cousin's wife.
Thomas and the cousin - Scaria Shaju - later got married in 2017.
On Friday, police exhumed remains from the local cemetery and said that they confirmed cyanide poisoning in each of the deaths. On Monday, they said Thomas confessed to all the murders.