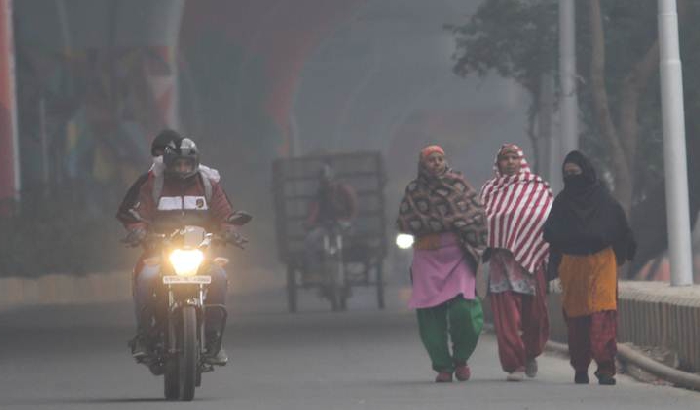 India's capital Delhi has recorded its coldest day in more than a century amid a severe cold wave across the northern part of the country.
Thick fog covered the city on Monday as the maximum day temperature dropped to 9.4°Celcius and pollution levels peaked.
Delhi started tracking temperatures in 1901 and the earlier record was set at 9.8°Celcius on 2 January 2013, according to the meteorological department.
The cold weather has also caused severe disruption to public transport as 30 trains and over450 flights to and from Delhi were delayed on Monday due to low visibility.
Several flights were also cancelled.
The city's air quality, which is typically poor in the winter, breached the severe category as the air quality index crossed the 450 mark.