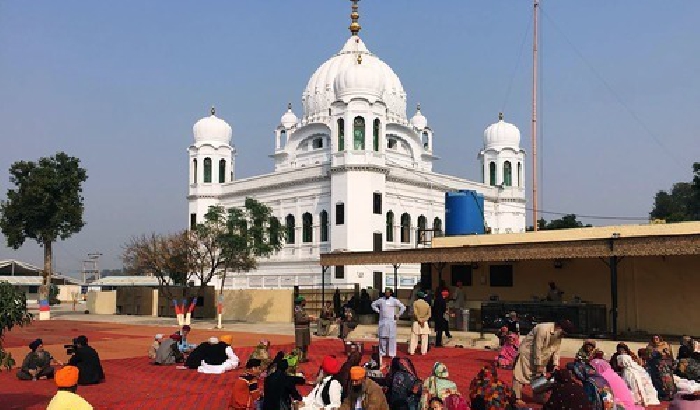 India and Pakistan have signed a deal that will allow pilgrims from India to visit one of Sikhism's holiest shrines in Pakistan without a visa.
The Kartarpur corridor is a new entry point giving access to the Gurdwara Darbar Sahib Kartarpur in Punjab.
Indian and Pakistani officials signed the agreement at Zero Point, the international border between the two countries.
The temple, located 2.5 miles from the border with India, is believed to have been built on the site where Guru Nanak, the founder of Sikhism, died in the 16th Century.
Following the signing of the deal, the construction of the corridor is in its final stages, with the opening date slated for early November, in time for Guru Nanak's 550th Birthday on 12 November.