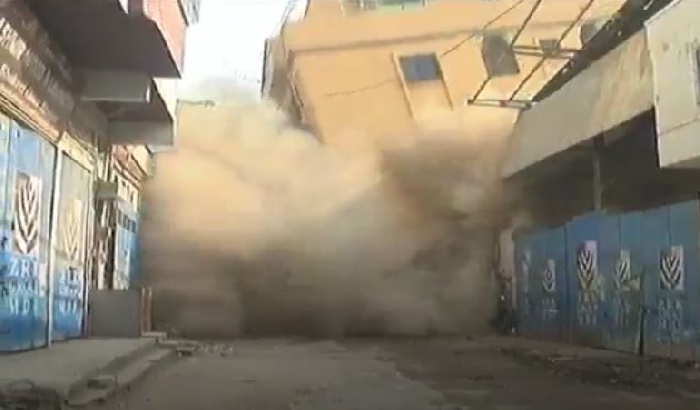 Residents and workers in the Old Haji Camp Timber Market in Karachi have been evacuated following the collapse of a six-storey building on Monday afternoon.
The building, which was reportedly constructed 15 years ago, contained 24 flats and a number of storage warehouses.
The building's residents were evacuated in the early hours of Monday morning after cracks were spotted in the building's foundations during construction work in the basement.
Subsequently, there have been no reported casualties as a result of the building's collapse, although residents of neighbouring buildings have been relocated as rescue teams attended the site and put a cordon in place.
Gas and electricity connections to the building have been suspended and heavy machinery has been called to the site to clear the rubble.
Following the incident, Ashkar Dawar, director of the Sindh Building Control Authority, explained that there are more than 300 old and dangerous buildings in Karachi, saying: "We want to get them demolished but their occupants are unwilling to vacate."