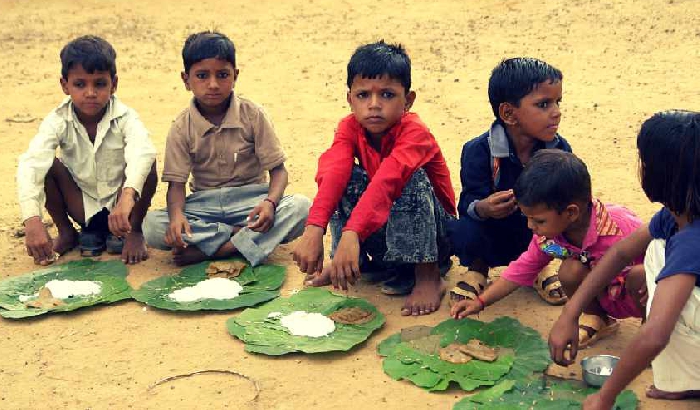 The global hunger index has indicated that India suffers from the worst hunger levels in South Asia, ranked 102 out of 117 countries.
The Global Hunger Index or GHI scores countries on a 100-point "severity scale", where zero is the best score (no hunger) and 100 is the worst.
India was given a score of 30.3, placing their situation in the serious category, alongside their South Asian neighbours Pakistan, Bangladesh and Nepal.
Of their neighbours, they have been given scores of 28.5, 25.8 and 20.8, ranking them 94, 88 and 73 respectively.
Among the countries where data was collected, there was only one where their situation was judged as 'extremely alarming', with Central African Republic scoring 53.6.
Meanwhile, situations in Burundi, The Democratic Republic of the Congo, Eritrea, Libya, Papua New Guinea, Somalia, South Sudan and Syria were deemed to be of significant concern, despite a lack of data.