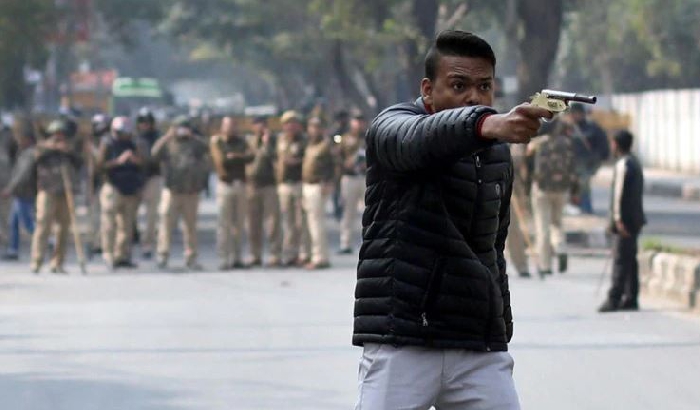 A student from Delhi has been hospitalised after being shot after a man opened fire during a protest against the controversial Citizenship Amendment Act in the Indian capital.
Following the incident, police attended the scene before overpowering and arresting the gunman outside the city's prestigious Jamia Millia Islamia university.
Footage of the incident depicted the man brandishing a country-made pistol and asking the protesting students if they really wanted freedom.
The injured student, from the university, was reportedly shot in the hand before later being taken to hospital for treatment.