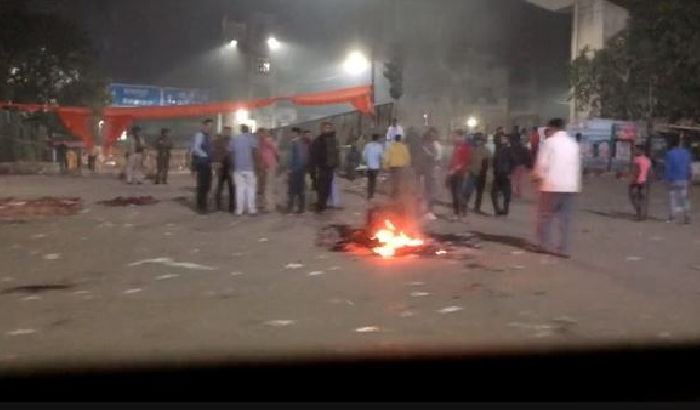 Ten people have been killed in the Indian capital of Delhi amid clashes over a controversial new Indian citizenship law, the Citizenship Amendment Act.
The clashes first broke out on Sunday between protesters in favour of the law and those against it.
Clashes between the two groups saw stones being thrown and markets and houses being set on fire, sending plumes of smoke into the air around the capital.
So far 10 people have reportedly been killed in the protests, nine civilians and one policeman, while journalists covering the conflicts have also faced violence.
Two journalists belonging to the NDTV news channel were badly beaten while they were out reporting on Tuesday morning, while another reporter from a local station also sustained injuries after he was shot at.