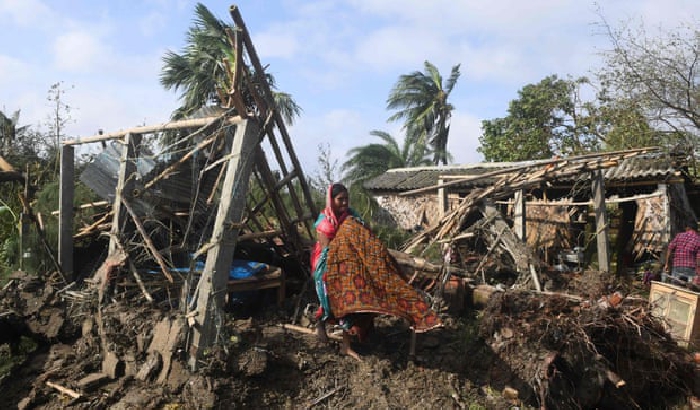 Cyclone Bulbul has left millions of displaced in Bangladesh after it hit South Asia earlier in November.
20 people have died, and more than two million others have been displaced after Cyclone Bulbul hit the coasts of India and Bangladesh with fierce gales and torrential.
Cyclone Bulbul brought strong winds and torrential rain to the low-lying coasts of Bangladesh and eastern India. More than 200mm of rain fell in places, coupled with an extreme storm surge and winds reaching 75mph.
Subsequently 20 people have died, and 4,000 houses were damaged or destroyed.
Furthermore, the aftermath of the storm saw about 5,000 trees brought down in the Sundarbans – the world's largest mangrove forest.