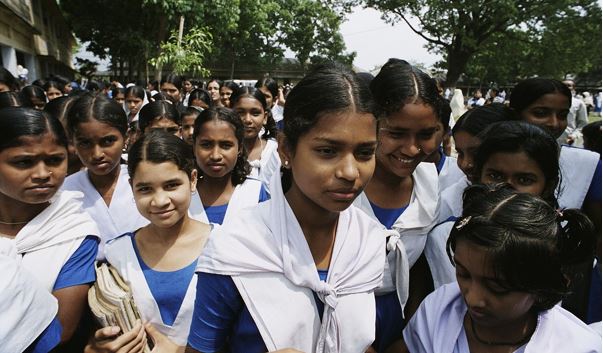 Girls in Bangladesh's rural villages will receive free sanitary pads to stop them skipping school during their periods due to social taboos regarding menstruation.
Research has indicated that so-called "period shame" has caused more than 40 per cent of Bangladesh schoolgirls to stay at home during menstruation.
Speaking on Monday, Junior Information Minister Murad Hasan said: "This is very alarming. We cannot put their future at stake.
"Poor parents often prefer their girls to stay at home during their menstrual period rather than buying them hygiene products."
It is understood that the "unavailability of menstrual pads" and "cost of hygiene products" were the underlying reasons behind absences in village schools, where around 63% of the population lives.
This revelation come following a World Bank report which revealed that only 6% of schools in Bangladesh include menstrual hygiene on their curriculum.