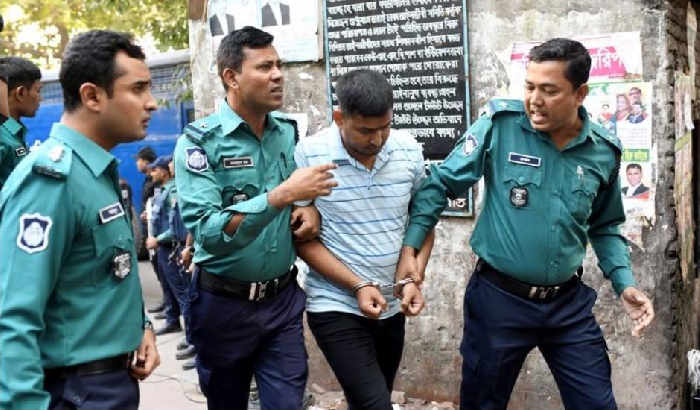 A Bangladesh court has handed death sentences to seven members of a so-called Islamist militant group for plotting an attack on a cafe in 2016 that killed 22 people.
The attack, which killed 22, mainly foreign, people, has been described as the worst of its kind ever seen by the South Asian country.
Speaking on the verdict, the public prosecutor Golam Sarwar Khan addressed reporters in Dhaka, saying: "Charges against them were proved beyond any doubt. The court gave them the highest punishment."
The attack occurred on 1 July 2016, at a restaurant popular with foreigners in Dhaka's diplomatic area.
Five militants, armed with guns, sharp weapons and grenades, stormed the Holey Artisan café and took diners hostage before killing them over 12 hours.
Nine Italians, seven Japanese, an American and an Indian were among the dead.
The attackers were also killed in a rescue attempt by army commandos.
The aftermath of the attack shocked the nation and signalled a chilling threat to business, including the garment exports sector.
The seven men who were convicted were responsible for helping plan the attack, with the charges against them including training the attackers and supplying arms, explosives and funds
The prosecutor confirmed one of the eight accused was acquitted.
Following the trial, The U.S. embassy in Dhaka spoke of the importance of the case, releasing a statement, saying: "We remain committed to continuing to support Bangladesh in its fight against terrorism."